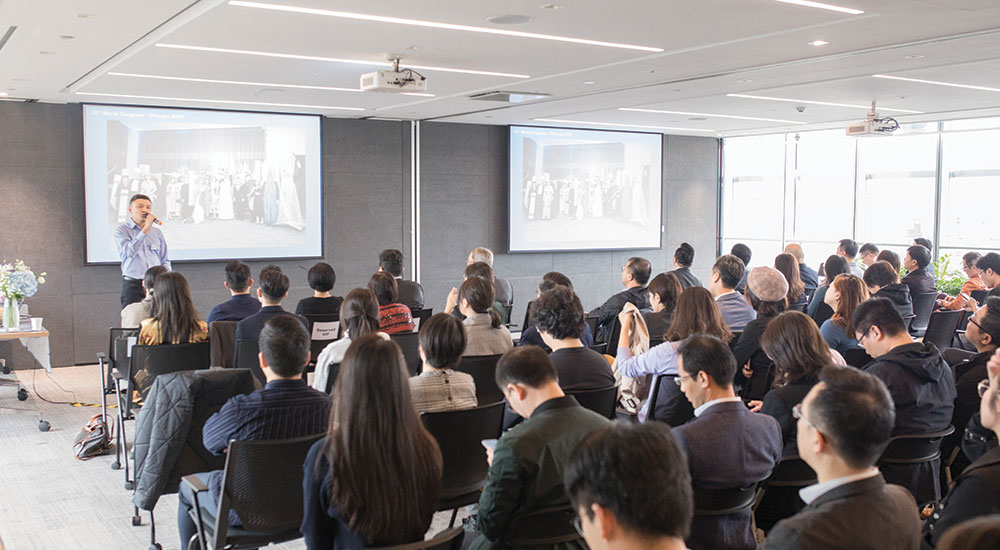 The Symposium "Smart City, Intelligent Building," brought together 150 practitioners, owners, and developers from the fields of information technology, architectural design, structural technology, materials, and equipment to discuss environmental protection, public security, and urban services among other topics. Discussion was based on a series of innovative ideas and information technology, and experts shared the management and operational modes of a smart city, as well as the ideal practice of a building project to create more comfortable building environments for people and further promote sustainable development of cities. Together, 10 speakers helped the symposium develop a blueprint for future urban development from their unique perspectives.
After CTBUH China Office Associate Director Jiaqi Qu kicked off the symposium, CTBUH Vice President of Strategic Partnerships Peng Du thanked the event's supporting companies and explained that he hoped the symposium would deeply examine the relationship between smart technology, architecture, and the city (Qu and Du pictured below).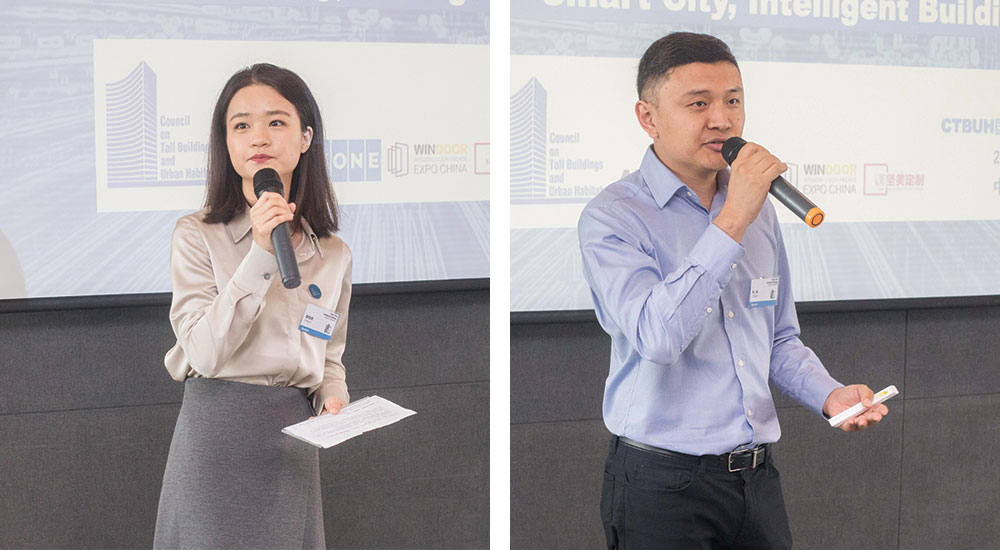 Dr. Hongyu Li, Senior Vice President, AECOM, then welcomed guests to the AECOM venue, and pointed out key architectural features. Sascha Brozek, Senior Vice President, KONE and Zerong Cao, Vice President, JMA, also said a few introductory words to attendees (below, all three).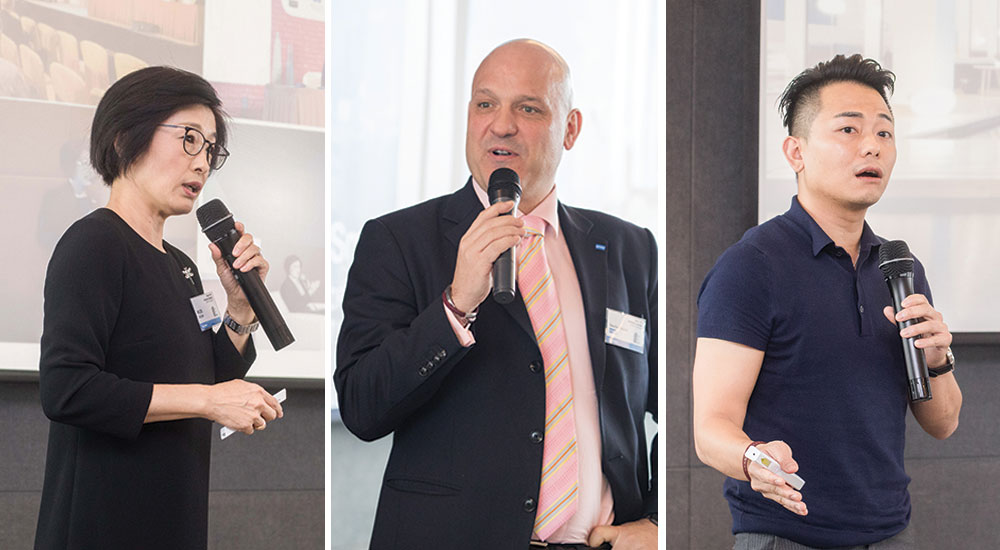 Malcolm Laverick, MEP Executive Director, AECOM, shared AECOM's work in building smart tall buildings, emphasizing that these technologies would have an effect on cities as a whole, not just individual buildings. Bing Xie, Technology Director in Intelligent Buildings, Taikang, along with Liang Lei, Associate of Intelligence Building and ELV, AECOM, shared how Taikang's new headquarter building's design applies intelligent systems. After these, Miao Yan, Director of Smart Park Solutions, Huawei introduced the fertile land smart platform, which supports multi-system interconnection through smart platforms. Brozek then focused on trends in smart tall building development, including the impacts of automation upon building design. Chris Cheung, Head of Property and Asset Management, JLL, introduced research on how best to optimize the operation of offices of the future, which was conducted by JLL at the conclusion of 2018.
Brown Xu, Director of Market Transformation & Development, USGBC, explained the importance of reducing carbon emissions in existing buildings and not just new constructions. Finally, during the panel discussion, experts discussed how smart solutions can expand to consider the non-human perspective, inclusive of the natural environment. All speakers are pictured below.